This morning we woke up after a lot of work on the presentation last night.  The hotel car took us to the Airtel bulding to drop us off at the Bharti Foundation office.  The building is very modern and extremely well designed with lots of green spaces and natural light.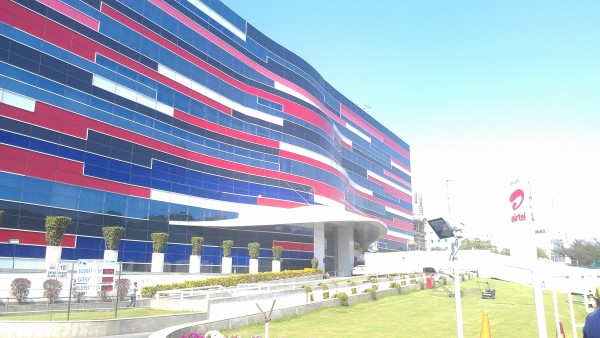 At the office we were escorted to the meeting room and prepared for our presentation.  We were overwhelmed at the interest our work generated.  The meeting room was full and with each point we presented there were lots of questions, lots of discussion, smiles and great feedback.   The meeting ended up being until almost 5pm.
After that we headed back to the hotel and worked on our presentation to update it based on the feedback we received that day.   Tomorrow we present to the CEO and VP.