This morning the girls and guys split up to go shopping.  Seems like the guys did more!!  We went to the scarf place (Jay Jay's Shawls) and then to Ghumar Mandi for some shopping.  After that it was Fabindia to purchase some Kurtis and Indian clothes.  We got caught in a rain storm but luckily found an auto rickshaw to take us back to the hotel.  After coming back a few of the guys went to get spices and turbans for tonight's celebrations.  The turbans took longer than we thought, but it was worth the time.  Coming back to the hotel all the staff were giving us thumbs up and high fives, and all the locals give us lots of smiles.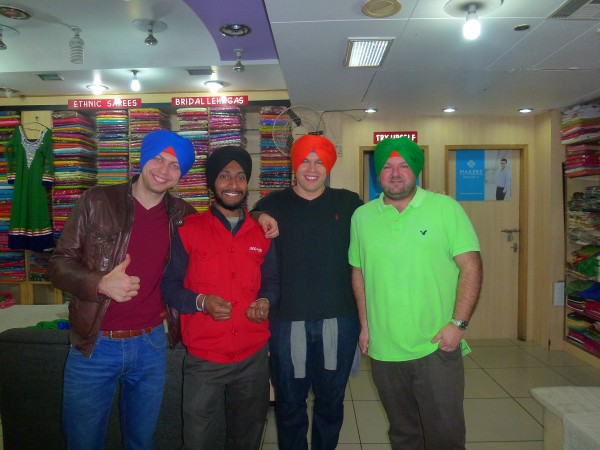 We have 2 bachelors who are getting married in a few months (Bernardo and Cristian) and also two birthday boys who have their birthday in February (Kazu and Pierre).  We combined the parties into one big one, and what a party it was.  We went to Baba's Chicken, then back to the hotel, had a few drinks, and went to Neptune – the Hotel Lounge.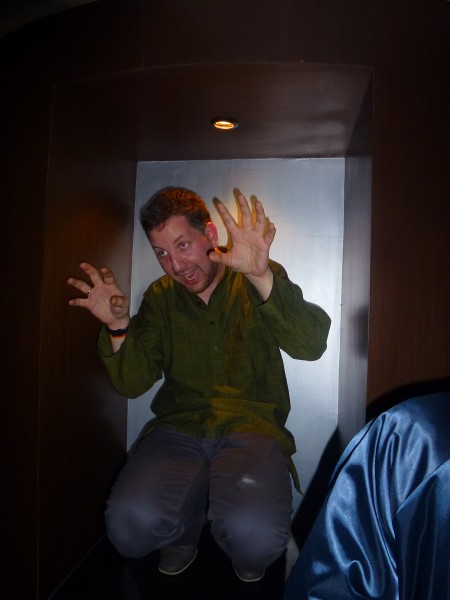 There we had a cake with our team photo on it thanks to Cathy, a few drinks, and Jaspreet showed us some really cool Michael Jackson moves in dancing.  After all that fun we went back up to 711.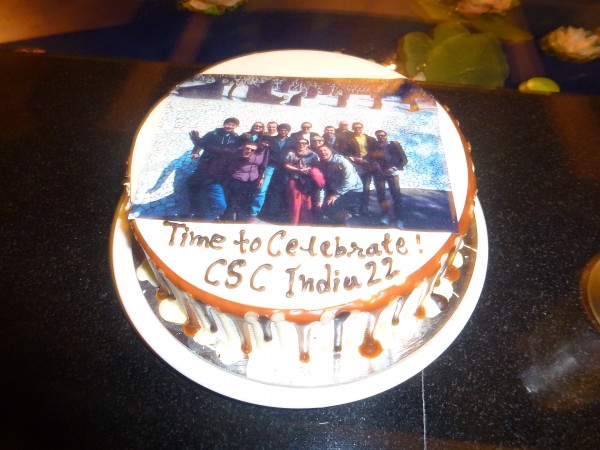 We managed to sneak a game of truth or dare into the mix, which was quite entertaining.  I must confess that out team is just amazing.  Not sure if all the CSC teams get perfectly matched like this, but we certainly did.  Every single person is included in the activities and we have an amazing time together.  GO INDIA CSC 22 TEAM!
The dare for Anneliese was to go and crash an Indian wedding!!  Which is exactly what  we did (as there is a wedding almost every day at the hotel).   We went down and entered the room, it turned out they loved having us there!  We danced and sang to the English songs that the DJ played.   We showed off our Banghra moves and partied it up like the locals!!   A great time was had by all.
Tomorrow … work catch up day for most of us… and shopping for the girls as they did not get enough today 🙂